In India, we still have a lot of road accidents. So each one of us needs to do our bit to reduce the number of accidents. One of the best ways to do this is by ensuring our vehicles have the latest safety features. Understanding how this technology works can help us prevent accidents, whether buying a new vehicle with installed safety measures or an older vehicle needing technical improvements.
The widespread penetration of smart and integrated solutions is driving the logistics industry towards a new dawn. Whether the data is available from TPMS Sensors or real-time dynamic routing, every bit of technology changes how the modern-day truck driver operates in the field. So what are the ways in which technology is modernizing the transport sector? Let's take a look!
The global commercial vehicle market is expected to reach USD 3.07 trillion by 2030, growing at a Compound Annual Growth Rate (CAGR) of 6.8%. The revenue portfolios can be split up into 4 major groups:
Traditional vehicle sales

Aftermarket sales

Fleet services, and

Other new services
Interestingly, the revenue from fleet services alone is expected to increase by 32% over what it is now, and revenues from other non-sales service revenues are expected to increase by 43% over what they are today. As a result, by 2030, there will be a shift of $465 billion in sales from traditional sales to new services.
Let us find out about technologies that are modernising the logistics sector. 
Let's take a look! Cutting-Edge Technology Revolutionising the Trucking Industry. Technology helps heavy vehicle drivers and fleet managers in two main ways – by making their trips efficient and safer. It is possible through the intervention of the following:
Dynamic Routing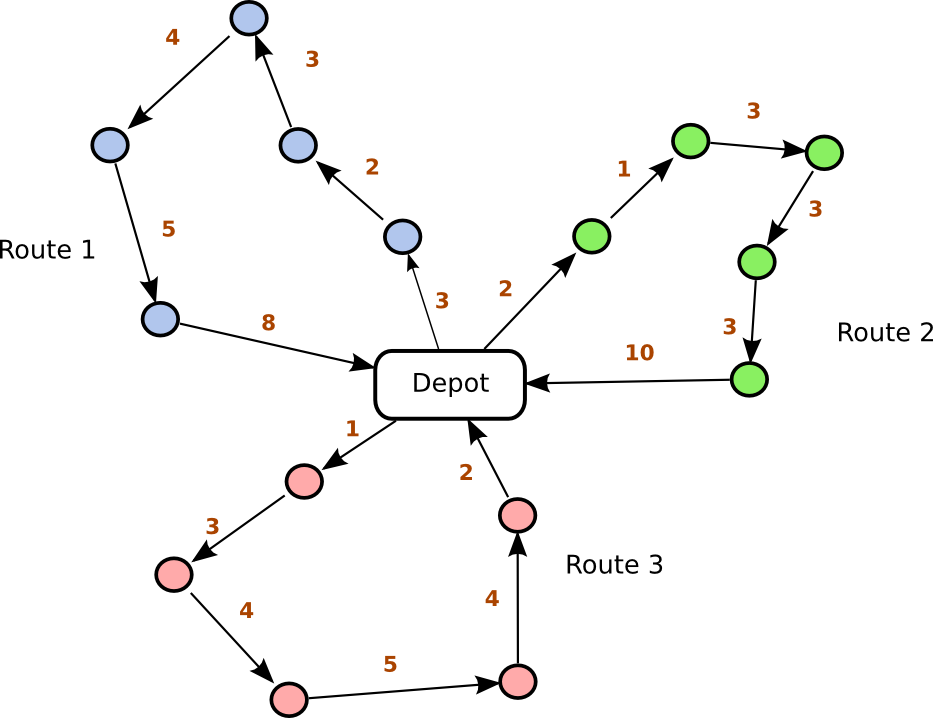 Routing is everything when it comes to connecting point A to point B.
Fleet managers and operators can leverage the power of dynamic routing to adjust their path according to factors like weather, traffic, etc. In addition to trimming out the extra miles, dynamic routing can also accommodate other requirements, such as planning a pit stop or a visit to the mechanic for when, say, the truck tyre pressure indicators display an anomaly.
Dynamic routing makes fleet management easier and cuts down on any time or fuel wastage.
Real-Time Sensors and IoT
Smart tyre sensors and other peripheral devices can capture critical data and allow the driver to make data-driven decisions within seconds. Drivers can receive alerts on the shock and tilt of the load levels, pressure intrusion detection, etc. Furthermore, they can also share or extract these inputs from the sensor-driven IoT network to function cohesively with the rest of the fleet.
Most importantly, it can be highly effective in mitigating any unprecedented or recurring issues.
Data Analytics
While the vehicle operators may not participate in analysing data, they have a lot to gain from the outputs of this process.
When paired with artificial intelligence algorithms, data analytics can quantify driver behaviour and offer insights into the best training approach. As a result, it gives rise to an improved truck and vehicleprotection through preventing risks such as overspeeding. One can start a system of keeping scorecards to maintain a record of driver performance to highlight areas of improvement.
Plus, it offers a wide scope in future applications. For instance, real-time data analytics could help drivers with an advanced scene or terrain recognition, vehicle health management through vehicle care apps, and more.
Electronic Logging Devices
Electronic Logging Devices or ELDs have been made mandatory in the US, and the trend will soon take over other countries. This paperless logistics technology automatically tracks the hours of service (HoS) and establishes a competitive yet safe and thriving environment for the drivers. Businesses can integrate ELDs with smart apps and make the transition from paper-driven logging to electronic logging entirely seamless.
Parting Thoughts
These technologies are a driving force in the logistics sector. Interestingly, they are relevant not only in the present context but also pave the way for the future of the industry. It supports other facets of fleet management, such as tyre inventory management, fleet health management, driver behaviour monitoring, etc. Embracing these changes would put companies in a favourable position as we transition into the age of electronic or autonomous vehicles.
To know more about how you can empower your fleet, try out the TREEL Mobility Solutions for end-to-end safety and efficiency.